GET INSPIRED BY THE DELICIOUS DISHES BY OUR CHEF BEATRICE SEGONI
ARE YOU HUNGRY?
FROM 7.30 TO 10.30 AM
BREAKFAST
In addition to a great selection of classic Italian pastries, at Konnubio you can also enjoy an international breakfast experience, thanks its fresh, daily buffet, a unique opportunity in the city that includes quiches, freshly baked bread, eggs cooked prepared in various styles, local cheeses and cured meats, as well as different varieties of croissants and pastries. Everything is prepared daily in Konnubio's signature style. 12 euro each person, including beverages, from 7.30 to 10.30 am.
A CAPTIVATING LUNCHTIME BREAK
LUNCH
Konnubio's daily menu is the ideal choice for a captivating lunchtime break with a great selection of meat or fish based meals, as well as vegetarian and vegan entrees. The menu is simpler than at dinner, but offers the same careful attention to every detail, the constant search for quality seasonal ingredients, and the presentation of dishes that wink at Tuscany.
All the lunch dishes (excluding T-bone steak and deserts) can be served as half portion.
TUSCAN COLD CUTS AND CHEESES
GAZPACHO WITH MUSSELS AND FENNEL
LIVER PATÈ, PLUMS CHUTNEY
PAPPARDELLE WITH RABBIT RAGÙ
TONNÉ & SALINA CAPERS MAYONNAISE
RASPBERRY AND ICEBERG SALAD
A CHARMING JOURNEY OF FLAVORS
DINNER
An elaborate dinner menu that proposes a charming journey of flavors, with dishes inspired by Italian cuisine and an original touch of freshness and creativity. Within the menu, Chef Beatrice Segoni expresses the best of her culinary philosophy. Lovers of vegan fare will also find many choices to satisfy every desire, whether savory or sweet.
TUNA TATAKI, BLACK CRUMBLE
ROASTED OCTOPUS, EGGPLANT
TARTARE AND TERIAKI SAUCE
PARMIGIANA EGGPLANT, TOMATO, BASIL AND RICOTTA FLAKES
SHRIMPS TARTAR GRAPEFRUIT
CHILI AND GARLIC WITH SEA URCHIN
VEAL SHANK, BURRATA CREAM, LIME FOAM
POTATO & TURNIP SPAGHETTI
LENTILS CREAM & SEITAN RAGÙ
ROASTED CUTTLEFISH, MULLET BOTTARGA
BALM, GINGER, CAPERS POWDER
FUSILLI WITH SAGE AND ALMOND,
PARMIGIANA CRUMBLE AND GRAVY
GUINEA FOWL WITH MUSHROOM
AND POLENTA LEMON GRASS AND MINT
COD FISH IN AROMATIC BREAD
CRUST AND TOMATO VARIATIONS
SWEET PEPPERS, RICE CHIPS
ALL' ISOLANA WITH TOMATO, POTATOES AND OLIVES
Frozen products may be used if the fresh one is not available.
BRIOCHE AND PEACH GAZPACHO
PISTACHIO CREAM WILD CHERRY ICE-CREAM
YOGURT MOUSSE WITH A HEART
OF BASIL CREAM, RASPBERRIES ICE-CREAM
CRUMBLE, CURCUMA MARRING, YUZU SORBET
Starter, First course, Main course
Starter, Starter, First course, Main course, Dessert
Starter, Starter, First course, First course, Main course, Main course, Dessert
Courses can be choose from the menù (Not included Cviar, Fish of the day and T-bone steak).
Degustation Menu's courses must be the same for each person of the table.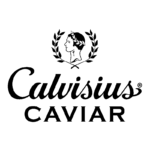 CAVIALE CALVISIUS 10G SIBERIAN CLASSIC
Caviar will be served with Ricotta cheese flan, Yogurt and butter canapé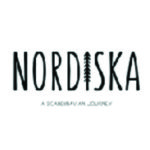 SMOKED SALMON, MARINATED SALMON,