GET INSPIRED BY THE DELICIOUS DISHES BY OUR CHEF BEATRICE SEGONI
ARE YOU HUNGRY?
FROM 7.30 TO 10.30 AM
BREAKFAST
In addition to a great selection of classic Italian pastries, at Konnubio you can also enjoy an international breakfast experience, thanks its fresh, daily buffet, a unique opportunity in the city that includes quiches, freshly baked bread, eggs cooked prepared in various styles, local cheeses and cured meats, as well as different varieties of croissants and pastries. Everything is prepared daily in Konnubio's signature style. 12 euro each person, including beverages, from 7.30 to 10.30 am.
A CAPTIVATING LUNCHTIME BREAK
LUNCH
Konnubio's daily menu is the ideal choice for a captivating lunchtime break with a great selection of meat or fish based meals, as well as vegetarian and vegan entrees. The menu is simpler than at dinner, but offers the same careful attention to every detail, the constant search for quality seasonal ingredients, and the presentation of dishes that wink at Tuscany.
All the lunch dishes (excluding T-bone steak and deserts) can be served as half portion.
COLD CUTS AND CHEESE SELECTION
BUFALA MOZZARELLA, TOMATO CHUTNEY,
SHRIMP TEMPURA, SPINACH WITH SESAME,
PEAS AND ONION FLAN, CRISPY BACON,
FRISELLA WITH STRACCIATELLA CHEESE, TOMATOES,
RADISHES, CUCUMBERS AND BASIL
"TONNO DEL CHIANTI", FRIED CAPERS, CONFIT
TOMATOES, PAPRIKA MAYONNAISE
POTATO RAVIOLI, RABBIT RAGÙ,
TAGLIATELLE WITH BOLOGNESE SAUCE
SPAGHETTI WITH TOMATO SAUCE & BASIL
RISOTTO WITH PRAWNS, LEMON AND PROSECCO
CHITARRA WITH SEA FOOD CARBONARA
DRY TOMATO, CAPERS AND PINE NUTS
SLICED BEEF WITH ROASTED POTATOES
CLUB SALAD : MISTICANZA, CHICKEN, TOMATO,
CRISPY BACON, BOILED EGG, PARMESAN MAYONNAISE, CRUNCHY BREAD
FRESHNESS SALAD : FENNEL, CORN, GREEN APPLE,
GOJI BERRIES, TOASTED SEEDS, LEMON VINAIGRETTE
GIOIA SALAD:
 SPINACH, GORGONZOLA
CHEESE , NUTS, RASPBERRY SAUCE.
MIMOSA CAKE, VANILLA FOAM
CHOCOLATE ROCHER CAKE, MANGO AND APRICOT JAM,
COCONUT COOKED CREAM, PINEAPPLE
A CHARMING JOURNEY OF FLAVORS
DINNER
An elaborate dinner menu that proposes a charming journey of flavors, with dishes inspired by Italian cuisine and an original touch of freshness and creativity. Within the menu, Chef Beatrice Segoni expresses the best of her culinary philosophy. Lovers of vegan fare will also find many choices to satisfy every desire, whether savory or sweet.
Crunchy Polenta, Chicken Liver Mousse,
Pear and Red Currant Ketchup
Beef Tartare, Green Anchovy Sauce,
Sea Scallop Carpaccio, Stewed Cabbage,
Ribollita, Aromatic Bread Cream, Tomato Confit,
Crispy Codfish, its Milk, Chickpeas, Sweet Garlic
Risotto, Porcini Mushrooms, Toasted Hazelnut
White Gnudo, Parmesan Mousse,
Potacchio Guinea Fowl Tortelli,
Lentil, Black Garlic and White Wine
Gnocchi with Lobster and Basil
A Quarter of Pacchero with Gricia Sauce,
Fried Artichoke and Guanciale Powder
Linguina, Turnip Greens, Red Shrimp Tartare,
Tuna Ventresca Confit, Chicory Tips, Frozen Green Sauce
Monkfish, Broccoli, Clam and Spicy Clam
Lamb Terrine, Sweet Goat Cheese, Potato,
Pork Cheek, Barbacoa Sauce, American Potato,
Green Apple Brunoise, Capers and Mint
Beef Fillet, Colonnata Lard, White Seasonal Compote
Roasted Pumpkin, Spicy Fig Chutney,
All' Isolana with Tomato, Olives and Potatoes
Frozen products may be used if the fresh one is not available.
Coffee Crème Brûlée, Brandy Zabaione, Almond Ice Cream and Puffed Rice with Chocolate
Dark Chocolate Mousse, Salted Caramel, Fior di Latte Ice Cream, Black Cherries in Syrup
Fruit Tartlet, Bourbon Vanilla Mascarpone, Moscato Parfait, Candied Lemon
Wild Berries and Strawberry Ice Cream
Millefeuille with Pistachio
Caramelized Millefeuille, Diplomatic Cream with Pistachio, Raspberries and Rhubarb Gelée
Cocoa Marquise, White Chocolate Namelaca with Blackberries, Tuiles and Infusion of Red Fruits
Coconut and Soybean Semifreddo, Pineapple Gelée, Mango and Passion Fruit Sauce
Fresh Fruit Salad and Wipped Pear Ice Cream, Cinnamon and Ginger
Starter, First course, Main course, Dessert
Starter, Starter, First course, Main course, Dessert
Starter, Starter, First course, Main course, Dessert
Courses can be choose from the menu (not included Caviar, Fish of the day, Black Cod & T-bone Steak) and they will be served as half portions.
Tasting Menu's courses must be the same for each person of the table.
The selection of the Tasting Menu must be communicated at the beginning of the order.
Our products may content allergens,
so please inform our staff about your possible allergy,
they will be happy to help you choose.
Bread and cover charge € 3.00
Sparkling and still water € 3.00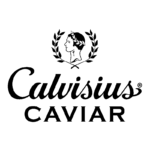 CAVIALE CALVISIUS 10G SIBERIAN CLASSIC
Caviar will be served with Ricotta cheese flan, Yogurt and butter canapé